Journalistic Excellence & Marketing Acumen
DDS Enterprises-Information Alchemy is proud of its long heritage of media distinction, including award-winning experience in both daily and weekly consumer newspapers, leading industry trade publications, major monthly consumer magazines and renowned radio stations.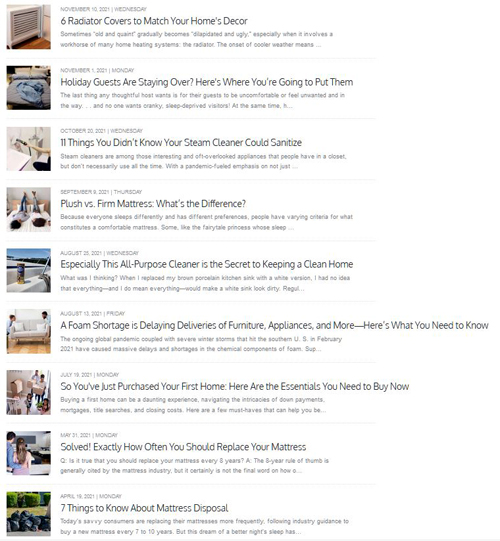 We continue to serve the industry with educated editorial pieces and informative newsletters, as well as various forms of consumer communications, including well-written Web copy, how-to handbooks, flyers, direct mail pieces and radio advertisements.
DDS Enterprises is dedicated to providing customized promotional and marketing programs for the publishing, home furnishings and broadcast industries.
We blend skill, originality, innovation and experience to develop imaginative solutions to your creative conundrums. And everything we do is yours and yours alone—we don't believe in cookie-cutter approaches or one-size-fits-all marketing plans.
Our marketing services cover the gamut, including authoritative consumer and industry research, compelling media kits, fact-filled news releases, dynamic consumer brochures and handouts, and instructional sales guides for both sales reps and retailers.
DDS Enterprises also can help maximize your Internet marketing efforts by troubleshooting your existing Web site and developing personalized strategies to help build your business.
In the publishing arena, our clients include online content providers such as BobVila.com, a leading Web site for
home improvement news; as well as major consumerand trade magazines such as FAMILY and SALUTE magazines; HomeWorld Business Magazine; KitchenwareNews & Housewares Review; New York Spaces Magazine; The Robb Report; Woman's Day Special Interest Publications; Home Textiles Today, LDB Interior Textiles, Furniture Today and Home Accents Today.
Our diverse customer base has included International Market Centers and the company's Las Vegas Market for furniture, gifts and home décor; the National Sleep Foundation, a charitable, educational and scientific not-for-profit organization dedicated to improving sleep health and safety through education, public awareness, and advocacy; former trade show organizer George Little Management (now Emerald Expositions) and its NY NOW show; innovative luggage supplier Biaggi; all-natural pet products supplier Furry Kind by Human Nature; and esteemed home furnishings industry firms such as bedding and window manufacturer Home Furnishing International and its Westgate Home Fashions and Westgate Interiors divisions; decorative fabrics provider Home Accent Fabrics; and bed, bath and window treatments supplier CHF Industries.
Please click through the images on this page for some samples of recent editorial features.
For a more extensive archive of previous editorial features, news releases and other editorial material, please click here. Thank you for your interest!