Welcome to
DDS Enterprises—Information Alchemy,
audio & video restoration specialists
History is in peril...all those reel-to-reel tapes sitting around in storage are vulnerable. Why? Because the tape is rotting. Slowly, inexorably, the information is turning to sludge and being lost forever.
But it does not have to be this way. DDS Enterprises—Information Alchemy is the preeminent authority in audio and video restoration and analog-to-digital audio transformation. And we are here to preserve history.
What exactly is Information Alchemy? At the most basic, it means taking abandoned audio and video material and transforming it into a gold mine of usable, accessible and ultimately profitable digital information.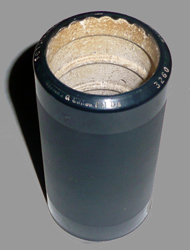 DDS Enterprises owns and maintains state-of-the-art equipment from every era of audio and video recording—up to and including original wax cylinders!
We restore and digitally preserve all types of archival audio storage, including: all varieties of phonograph records; transcription discs; reel-to-reel audio tapes; broadcast cartridges (carts); 8-track cartridges; cassette and microcassette tapes; and digital audio tapes (DATs.) We also handle video restoration as well, encompassing Beta, Beta SP, Digital Betacam, VHS and ¾-inch U-matic videotape.
DDS Enterprises is dedicated to preserving our audio and video heritage. We believe your priceless historical files are too valuable to entrust to amateurs. However well intentioned, hobbyists don't have the necessary equipment, knowledge or engineering techniques to properly restore and digitize your material. Our proprietary DDS Information Alchemy Restoration Process ensures that the maximum amount of information is recovered and restored for future use. And if it was valuable enough to save…isn't it valuable enough to keep?
Other Services
In addition to audio and video restoration, DDS Enterprises offers a variety of customized marketing and communications services including original audio programming and musical presentations; RF and broadcast project management, studio design and engineering services; and a range of editorial, promotional and market analysis services. Please explore the links below to learn more about our company or contact us regarding your needs:
Donna Boyle Schwartz, VP & Creative Director
Telephone: 845-298-9365
Mailing Address: 321 West St. Newburgh, NY 12550

Thank you for your interest in DDS Enterprises!